We often hear about Skills for Life, and supporting young people on their journey into adulthood, but it's always heartening to hear back from Scouts and Explorers after they have ventured into big wide world.
Explorers from 1st Purley & Pangbourne were given a glimpse into post-Unit life when they were visited – virtually – by 22-year-old Julia Burley, a former member of the Unit, who made a starring appearance on the Sky Arts Landscape Artist of the Year show earlier this month.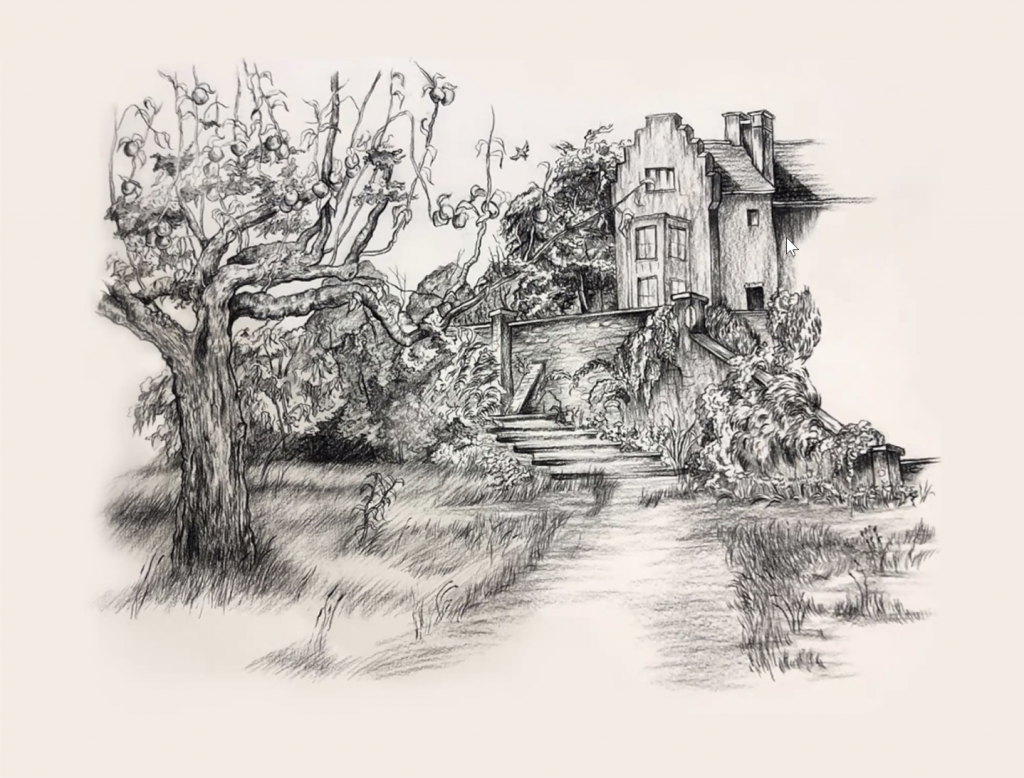 Julia had been whittled down to just 36 participants from a list of over 3,500 hopefuls, to appear on the show fronted by Stephen Mangan and Joan Bakewell. Julia's interpretation of Chartwell House caused some initial controversy by focusing on an apple tree, but ultimately won over any doubters.
Speaking to West Pang Explorers on Zoom, Julia recalled how she dealt with the nerves, the pressures of condensing her efforts into just three hours and the camaraderie afforded by her fellow contestants. "It was a very long and stressful day, with lots of filming and not a lot of time to create the artwork. I initially thought the other submissions were way out of my league but watching it back I think I held my own and did myself proud."
Julia also reflected on her own time at Explorers, during which she had chance to put her artistry to good effect by creating a massive totem pole at Group Camp, and what she's been up to since.
Since leaving the Unit, Julia went on to study illustration at Plymouth, as well as embarking on a teaching trip to Uganda, where she left her own mark in the form of some stunning butterflies. "They were less impressed by the butterflies," she admitted. "They really wanted an elephant, so I had to add one in."
Julia's work has also included surfboard designs and an impressive array of birdlife, some of which has painstakingly taken up to 15 hours. It's no wonder that Julia finds it difficult to part company with her completed work.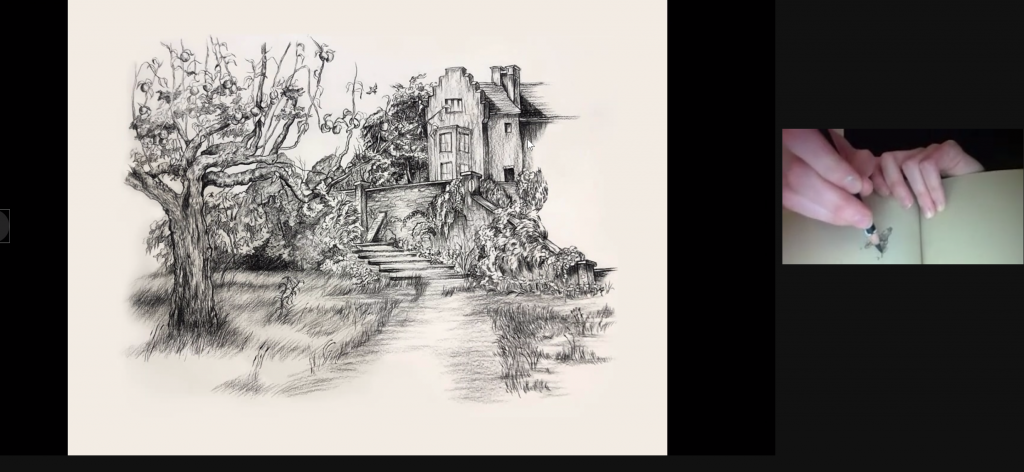 The Zoom evening was completed with a mini masterclass where Julia invited the Explorers to recreate her Chartwell landscape. There were some fine efforts. Explorers might not have been where Julia developed her passion for art, or honed her craft, but in her words: "It was a fantastic time with a great bunch of people, and I have a lot of fond memories from my time there."
For Julia, we're sure that Sky is not the limit!